We're going to take a look at Easy1Up and review it to determine if it's the greatest MLM company out there.
We'll discuss whether MLM (Multi-Level Marketing) is the ideal online business for you.
Lastly, I'll respond to some of the most common questions about Easy1Up and Network Marketing in general.
But most importantly, I'll show you the exact system I used to build my own internet marketing business to over $40,000 a month in mostly passive income.
This system made me swear off MLM for good, because it uses some of the same skills but in a much more powerful and profitable way!
Is Easy 1up A Scam, A Pyramid Scheme Or A Legitimate Way To Make Money Online?
Many people are asking themselves these types of questions.
And I can't stress enough how important it is to do research before investing in any form of business.
Losing money as a result of a scam is painful.
I, of all people, could write a book about it.
In the past, I've made poor decisions and landed up in a "pyramid scheme in disguise."
I would never wish this on anyone, and I hope that this Easy1up Review will be able to answer any questions you may have.
Easy 1up MLM Review: What Is Easy1 About?
Easy1Up is a multilevel marketing (MLM) online business opportunity that provides a platform for entrepreneurs to study and create modern marketing strategies in order to run successful and competitive online businesses.
It was founded in the year 2007.
Easy1up offers comprehensive and in-depth educational videos to help entrepreneurs get started.
You may think of it as a platform for affiliate marketing opportunities in layman's terms.
Easy 1up MLM Review: Who Is Peter Wolfing?
The Easy1up website has a page dedicated to Peter Wolfing, the company's founder.
What's strange is that they simply refer to him as Peter and don't provide his surname.
They don't appear to be concealing his genuine identity because they mention the name of one of his companies, Multiplex Systems, which received a C rating from the Better Business Bureau for the following reasons:
The company failed to reply to one complaint filed against it.
Failure to be clear about who owns what, where it is located, and what products and services are available.
Peter began his network marketing career 26 years ago after serving as a Sergeant in the United States Marine Corps, according to the Easy1up website.
It was also mentioned on the website that he founded his own company, Multiplex Systems in 1998.
Multiplex Systems develops lead generation software for businesses and their distributors.
Their services include phone broadcasting, email marketing, educational webinars, and even text broadcasting.
The Easy1up website, on the other hand, makes no mention of Peter's other companies:
Turbo Cycler
Business Toolbox
Infinity 100
National Wealth Center
Pay Me Forward
Hand Of Heaven 'handofheaven.com'
Along with Easy1Up, two of these companies went on to be successful
The National Wealth Center, Hand of Heaven, and Easy1Up have all survived and thrived, which is a good sign.
That is a modest achievement in the online business world, believe it or not.
If Tony Wolfing and his surviving companies were a scam, the FTC would have shut them down by now, after 18 years.
Easy 1up Review: What Are Easy1up's Products?
Easy1up has created six different courses in order to make an impression on new entrepreneurs and expand its network marketing opportunities.
These courses offer hours of training in network marketing and related niches, allowing students to stay current with market trends.
These products are meant to provide you the knowledge you need to make money online.
The following are the six Easy1Up products that can be purchased and learned:
Elevation Basic $25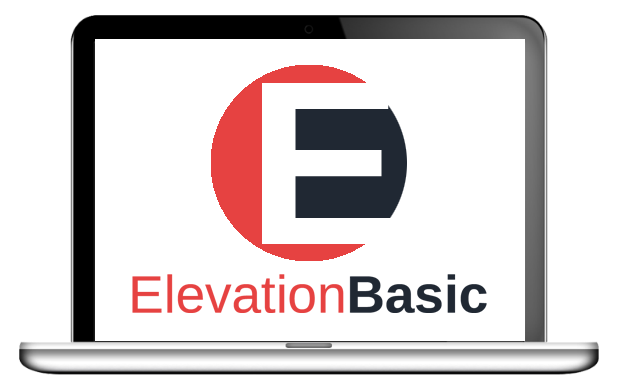 This introductory course digs into the specifics of how to use social media to build a strong network and generate leads.
It's critical in today's digital age to not only know how to create leads online but also how to do so regularly.
The following are some of the network marketing topics covered in this basic course:
Why Online Network Marketing
Which Online Network Marketing Company To Join
How To Scale Your Online Network Marketing
Pros And Cons Of Network Marketing
How To Generate Leads
Affiliate KickStarter Video Series
Elevation Elite $100
This Easy1up Elevation Elite 100 course includes a video series on Free Marketing and Cash Generation, including (but not limited to) the following:
Udemy
QR Codes Offline Traffic
Forum Signature Marketing
Product Creation
Solo Ads
Live Events Embedded Google Hangouts
Intro To Social Media
YouTube Clickable Links
YouTube In Organic Search
YouTube As A Social Network
Vertex $250
The Vertex course from Easy1Up explains the basics of affiliate marketing.
It's a complete course that shows students how to sell a product made by someone else for a commission (much to Easy1Up) and walks them through the process of launching their product and attracting affiliates.
This course covers (but is not limited to) the following topics:
Getting Started in your Home-Based Business
Your Winning Mindset
Passion to Profit
Business Systems
Affiliate Marketing Survival Part 1
Affiliate Marketing Survival Part 2
Affiliate Marketing Survival Part 3
Vertex Elite $500
If you want to learn how to generate free traffic online, the Vertex Elite 500 is the Easy1Up course for you.
The Vertex Elite video series will show you how to drive traffic to your website without using ads.
The following are the topics covered in this course:
Money Counts Live Business Building Course Part 1
Money Counts Live Business Building Course Part 2
Drop-Shipping Counts
Zero Cost Traffic
50 Non-Stop Traffic Methods
Vertex Pro Connect $1,000
At Easy1Up, you can enroll in the Vertex Pro Connect course to study the basics and higher levels of online paid marketing.
The following topics will be covered in this course's extensive video series:
WhatsApp Marketing Made Easy
Zero Cost Traffic
Social Media Domination
Social Media Authority
Video Sales Funnels
Snapchat Marketing Business In A Box
Reddit Marketing
FB Remarketing
Google Hangouts Marketing
Vertex Live $2000
The most recent addition to the Easy1Up course series is the Vertex Live training course. It has almost 18+ hours of video on a wide range of topics. Two tickets to a future live event are also included with this course.
Topics covered in the course include (but are not limited to):
How to Build Sales Funnels
Launching Your Product and Using SEO with Steve & Peter
Drop-Shipping 101
The Digital Marketing Lifestyle
Amazon Affiliate Profits
Internet Marketing Lifestyle
Content Marketing Blueprint
Internet Marketing For Business People
Easy 1up Review: How Does Easy1up Work?
Easy 1 up's concept is to share their digital products with others, which include an Easy 1 up membership and a choice of six training programs.
When you sign up for Easy1Up, you'll be given a selection of training options at various price points.
Referring individuals to the site and then having them purchase training will earn you commissions.
Easy1up claims that all commissions are paid out in full.
This is a substantial commission, and it begs the question of how Easy1Up manages to generate any money at all.
You'll notice an admin fee next to the amount due for training.
This is the money that goes to Peter Wolfing and his Easy1up team.
Easy 1up Review: BBB Rating And Accreditation
A Google search for Easy1up's BBB Rating showed no results.
Multiplex Systems, one of Tony Wolfing's companies, popped up in my search and was given a C rating by the Better Business Bureau due to:
They have failed to reply to one complaint that has been filed against them.
Failure to be clear about who owns what, where it is located, and what products and services are available.
Easy1up Scam Review: Is This Business Opportunity Available Outside The United States?
Easy1up accepts members from across the world.
Easy1up Review: Is Easy1up A Scam or Legit Money Maker?
Easy1Up is not a scam, in my opinion.
Easy1Up affiliates get access to high-quality products that teach people how to market online.
A product is required for any platform or program, whether it is MLM or affiliate marketing, and you have one in the shape of a digital training course.
Unfortunately, many people feel that multilevel marketing is simply another term for a pyramid scheme.
In all honesty… There are real differences.
To begin with, MLM is legal, whereas pyramid schemes are not.
Second, you must recruit other individuals to join the MLM company, but you will only be paid if the people you refer make a sale.
A pyramid scam, on the other hand, will pay you money if you recruit a new member.
Easy1up Reviews: Can You Really Make Money Online With The Easy1up Program?
You certainly can!
But…
Different people struggle with the many aspects of Network Marketing (MLM).
In fact, check these Top 5 Reason Why Most Network Marketers Fail.
Don't get me wrong…
You can undoubtedly make money with Easy1Up, but if you're going to put in the effort to learn the ropes (which, believe me, isn't simple), you might as well make some real money while you're doing it.
The program that helped skyrocket my online business to over $40,000+ per month is so simple that making money really does become second nature.
The Compensation Plan
Most platforms give a percentage commission (for example, 40% or 50% of the total price), but with the Easy1Up compensation plan, you get 100% of the tier fee (but not the admin fees that keep the company running).
Easy1up's 1Up or ReverseUp system is another feature that distinguishes them.
This is an affiliate program in which the person who referred you earns the second commission on each program level.
When this happens, the person joins the affiliates of your referrer rather than yours.
To summarize, you will receive the first Easy1up commission payment, the second will go to the person who referred you, and all subsequent commission payments will go to you.
While some people may feel cheated by this Easy1up compensation plan layout because they believe they worked hard for the second sale, keep in mind that each product type happens only once.
Furthermore, the same thing happens for you with new Easy1up affiliates you bring into the big picture, so your earning potential is much higher.
It's essential to keep in mind that you won't be able to earn commissions on product levels you haven't purchased.
Someone once preached that before recommending something to others, we should at least try it first.
Easy1up Review: How Can I Join And How Much Does It Cost?
Once you've decided and finalized to purchase any of the above-mentioned educational/training programs on Easy1Up, you'll receive two payment links.
The admin fee is paid via the first payment link. Depending on the type of membership or product you're purchasing, you can choose between a $5 and a $50 admin fee.
The second Easy1up payment link is for compensating the person who referred you to the service (which is also referred to as your sponsor).
Once both of these payments have been paid successfully, your account will be activated, and you will be able to access the video series.
You can also get started on your promotion work right immediately by referring someone using the affiliate link provided to you, and you'll get a 100% commission.
There are no further hidden charges at Easy1up besides the two mentioned above.
Pros and Cons of Easy1Up
Pros
A Low-Cost Option To Start.
Easy1up's basic training course is only $25.
Cons
Testimonials
All of the testimonials on Easy1up's official website promote Peter Wolfing and laud his greatness. No one says anything about how the products helped them.
No one mentions how the Easy1up training helped him launch a YouTube channel, build an online business, or create a website.
Nobody cites their YouTube channel or their website's URL.
No Free Trial / No Refund Policy
If they don't feel generous and polite, they should at least offer a 24-hour refund period.
Why can't a customer receive a refund if they buy something and later discover it's not right for them?
The best online business training offers a free trial or a portion of the training for free to help people make an informed decision.
The lack of a mechanism to make a considerable residual income is a major flaw in this Easy1up program. Easy1up is a selling program, so if you don't sell, you won't make any money.
As a result, I believe there are many better alternatives to earn money online from home.
What Is Our Top Recommendation For Making Money Online In 2023?
Our review team has come across a program in the real estate industry that is next level!
Although it's not real estate in the traditional sense, it's all digital.
Where Easy1up falls short is in scalability.
There's only so much time in a day and there are only so many people you can reach to sell by yourself.
MLM companies know this!
This is why they push so hard for you to recruit for your downline…you can't get rich with it as a one man/woman show.
But what if you could make even more money off of little local websites without having to spend hundreds of dollars on overpriced products and a bunch of time recruiting people to sell under you?
With this digital real estate program, you can make recurring monthly income without constant sales to your friends and constant recruitment!
Sound too good to be true?
Of course it does!
But it isn't…in fact, business owners wish they had this skill!
All you have to do is build and rank a LOCAL website and forward the jobs off to a business owner in town, you could even email it to them!
This works for literally any service based business, tree service, plumbing, towing, etc.
How do you get paid and how much?
Simple, after you forward the jobs off to a business owner and he makes some money off of them, you simply ask to make the deal beneficial for each other.
A fair price to charge per lead, depending on the industry is 10-20%…let's just use the tree service industry for example and go by worst case scenario.
Let's say you build and rank the site and only 10 jobs a month come in. The average tree service job is anywhere from $500-$2000!
That means at bare minimum you have an asset worth $500 a month!
See why they call it digital real estate now? That's a rent payment.
The great thing is how easy it is to scale. You don't have to worry about:
Your upline getting paid before you 
Begging your friends and family to buy from you
Recruiting people all the time 
Remember Easy1up? You only get what's left of the pie if you meet a monthly quota…
The course we recommend actually allows you to collect HUGE FLAT RATE DEALS. Truly passive income!
The training program takes making money online to a whole other level. The owner of the program walks you through how to build and rank a site hand in hand, with the occasional voice over when he is sharing his screen.
You will learn the importance of keywords, website name, how to send call notifications via email, backlinking, etc.
Once the training program is completed you will also have access to a Facebook group much better than the Easy1up MLM in our opinion. This group is much more active.
Unlike Easy1up, where you're getting maybe $10 per sale, you could be getting 10-20X THAT.
A business will always want more leads and another job. In fact it doesn't even matter that the job isn't coming from their website name…they see it as it is…expanding digital real estate.
Unlike Easy1up, more people have been able to walk away from their 9-5 job as well.
Digital real estate allows you to have total passive income with most of your day being spent WITH your friends, NOT selling to them.
Now, I know you probably have tons of questions…